Tbilisi Car Rental (2023 Guide + Best Sites to Compare)
I'm a travel expert who's visited Tbilisi, Georgia several times and my guide will answer all your Tbilisi car rental questions!
There are incredible things to do in Tbilisi and car hire allows you to see what you want, when you want.
This article covers rental car requirements, costs, and key tips to ensure safety and convenience. I also share the top car rental companies to help you lock in the best rates, selection, and customer service so you can travel through Georgia with confidence.
Disclosure: Travel Lemming is an independent reader-supported blog. You can support us by purchasing via the affiliate links on this page, which may earn us commissions. See our Advertising Policy for further explanation. Thank you!
Best Car Rental Sites in Tbilisi
Our Top Choice
Discover Cars
DiscoverCars.com is a fantastic option for car rental deals. Every extra cost (which other agencies often hide) is given up-front in its car hire quotes. What you see is what you'll pay.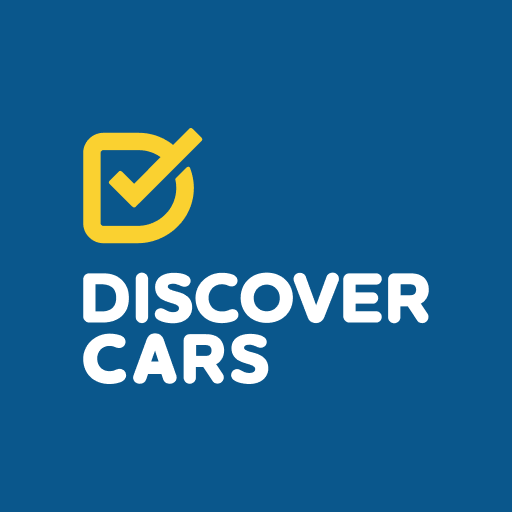 A Great Option
RentalCars.com
RentalCars.com offers some of the most affordable rental cars. It's also an affiliate of Booking.com, our favorite site for finding hotels.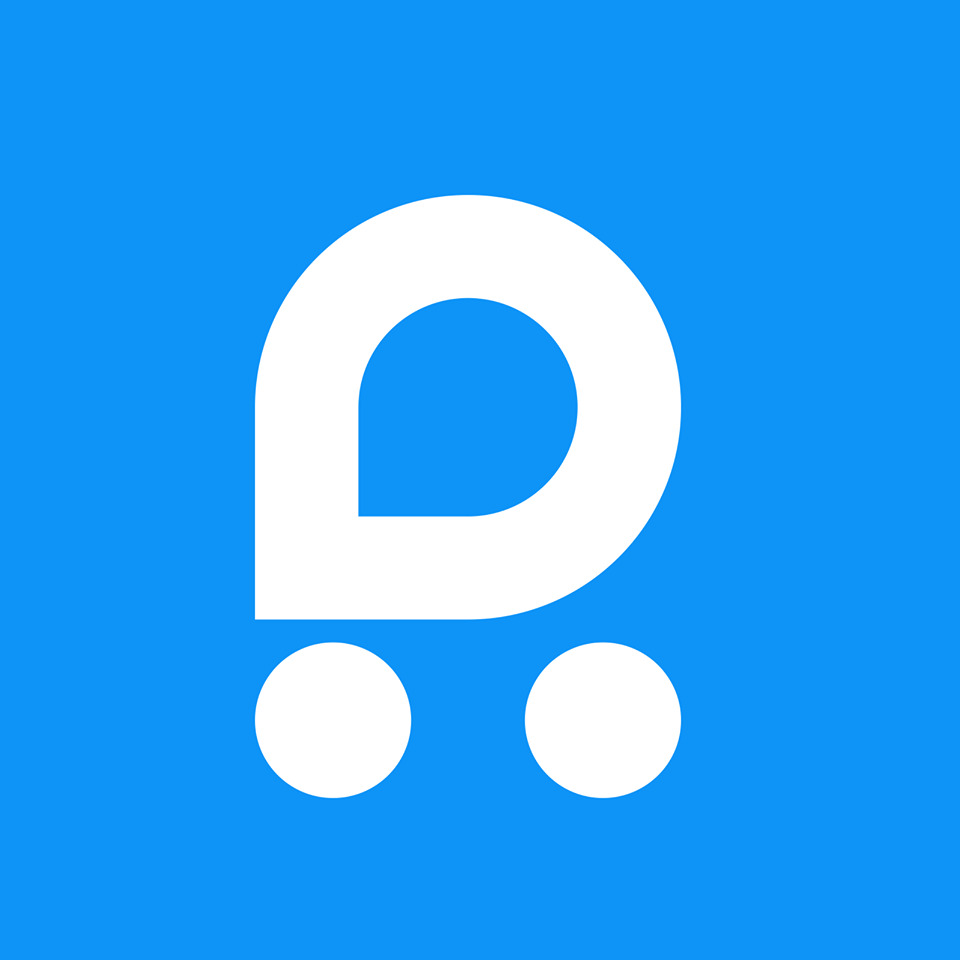 Also Great
Kayak.com
Kayak.com is a well-known travel website. It offers a great way to find a car rental deal, plus flights, hotels, and more in one go.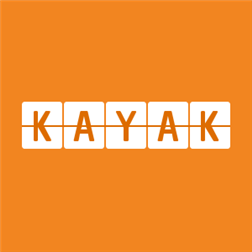 Do You Need a Rental Car in Tbilisi?
You do not need a rental car in Tbilisi given that downtown Tbilisi is walkable and the city has an adequate public transportation system. However, car hire lets you set your own schedule and explore hidden corners, great for returning visitors and longer trips.
The city has a small, but reliable metro system, buses, minibuses (aka marshrutkas), and taxis. But public transport options can get cramped, especially at peak hours. Georgians' personal space bubbles are much smaller than those of most Westerners! Also, older marshrutkas don't have much legroom between seats, and taxis don't take credit cards.
Major cities such as Batumi and Kutaisi are accessible via public transport. However, lesser-known and remote destinations (such as various towns in Kakheti) have limited public transportation options and only a handful of private tours.
Car hire provides extra freedom and flexibility. I highly recommend a rental vehicle, as it allows you to explore some of Georgia's best-hidden gems, many of which are day trips from Tbilisi, at your own pace.
Rental Car Requirements for Tbilisi
🔞 Driver is of Age – 23 is the minimum age to rent a car in Tbilisi (and the rest of Georgia), though some places may require drivers to be at least 25. A driver will also need to prove they have at least three years of driving experience. A few Tbilisi car rental agencies like Sixt drop the minimum age for car hire to 21 years and 1-year experience, but they are the exception.
🧒 Driving License – Most car hire companies don't require an International Driving Permit if your license is in the Roman alphabet. However, the police may require an IDP if you're involved in an incident. You'll also need your passport or a copy of your driver's license that has been notarized in Georgia (the passport is the most hassle-free option).
🪪 Car Passport – Every car in Georgia has one of these small cards. The Car Passport provides the registration information for all cars in Georgia, rental or otherwise. You can't cross the border or drive within Georgia without one. Check the glovebox of your hire car.
📋 Insurance – Third-party auto insurance is mandatory for Tbilisi car rental (and anywhere else in Georgia). Local Tbilisi car rental companies tend to include insurance in the rental price, while global agencies have it as an add-on expense. VisitorsCoverage.com provides some of the best coverage for when you rent a car in Tbilisi.
📚 Related Reading: Georgia Travel Insurance (5 Best Sites to Compare for 2023)
How Much Do Rental Cars Cost in Tbilisi?
The average cost for a midsize rental car in Tbilisi (such as a sedan) is $28 – $35 per day. A compact car runs around $26 – $43 per day. Average prices for an economy car rental are about $23 – $37.
A compact SUV averages between $39 – $43, but as low as $30 with local companies. Georgia's highways are well maintained, but the rural roads are another story. It will be worth a little extra money to rent a car with higher ground clearance if you want to get off the main roads.
Car rental prices go up in the summer months when Georgia gets the most visitors. Prices start dropping in September, one of the best times to visit Georgia. Fewer tourists come to Georgia in the winter months, so prices are at their lowest at this time.
👉 Compare rental car prices for your dates by searching these sites:
25 Tips & Things to Know Before Renting in Tbilisi
Below are some practical tips for renting and driving a car in Tbilisi. For more, see our guide to driving in Georgia.
Tbilisi Airport vs. In-town Agencies
Tbilisi International Airport will be the main entry point for most travelers to Georgia. Often, it's the most convenient pick-up location for a Tbilisi car rental because many flights arrive in the dead of night when transportation is limited.
Car rental deals in town are marginally cheaper than at the Tbilisi Airport (around 3% less). You'll also need to factor in the cost of getting from the airport into town. Tbilisi's buses are the cheapest way to reach the city center (1 lari), but only start running around 7 am.
Global vs. Local Car Rental Agencies
Several major car hire companies such as Avis have offices at the Tbilisi International Airport and in the city itself. The big-name companies generally have the most options and well-maintained fleets. They may not always be the best option if you're looking to save money, though.
There are also several local companies from which to rent a car in Tbilisi, such as GTG Car Rental. It operates at both the Tbilisi Airport and in the city, and also has an office at the Batumi airport. A local company will often offer the lowest price if it doesn't have the bells and whistles. But their fleet may not be kept quite as immaculate, either.
Customer Service Quality
Georgians are among the most hospitable people in the world on a personal level. This doesn't always translate into the professional sphere, though. Customer service for car rentals can be spotty at times. For instance, a rental agent may not be present in the wee hours when many flights arrive. In my experience, it's worth a little extra to book a flight that arrives in the daytime.
Watch for Pedestrians
Crossing the road in Georgia is an adventure unto itself for first-time visitors. There are crosswalks and traffic lights, but people often cross wherever and whenever they spot a sufficient lull in traffic. Georgian drivers know to respect pedestrians and will slow down for them, despite their aggressiveness the rest of the time.
Georgian Drivers
Traffic laws in Georgia are like the Pirates' Code in Pirates of the Caribbean — "they're more like guidelines." Don't expect local drivers to dutifully respect the speed limit (even on narrow side streets) or stay in their lane when passing.
Georgians are also freer with their use of car horns. Sometimes it's in the "traditional" way of telling off another motorist. Other times, it's a "heads-up" before a bold move such as a high-speed, narrow-miss passing. Georgian drivers also tend to use hazard lights as signals of potential obstacles, so keep an eye out for this sign.
Heavy Traffic
Traffic in Tbilisi has reached unprecedented highs as more Georgians are able to afford cars. Rush hour feels more like rush hours, especially in the city center. Rustaveli Avenue and other main streets like Vazha Pshavela Avenue and Kazbegi Avenue in Saburtalo are especially congested.
Rush hour picks up as early as 6:30 am (in the more central areas), lasting until about 9:30 am. The evening rush hour often lasts from 4:30 pm to 7:30 pm. However, it often picks up earlier and lasts well into the evening.
Right-hand Roads, Random Steering Wheels
Traffic in Georgia drives on the right-hand side of the road (at least it's supposed to). Vehicles in Georgia, including rental cars, come with both right-hand and left-hand steering wheels. Check with the company to make sure you get whichever you're most comfortable with. A first-time visit to Tbilisi is no time to experiment with a new driving experience!
Automatic vs. Manual
Transmission type is another option to be aware of when renting your own vehicle. Cars come in both types in Tbilisi, so be sure to choose the one you're most comfortable with when making the reservation.
Seat Belts and Child Seats
Georgian traffic laws require drivers and passengers alike to wear their seatbelts. The police might not strictly enforce it, but the general aggressive nature of driving in Georgia certainly will for newer drivers!
Children 7 and under are required by law to be seated in child seats. Most car rental companies will provide these seats, but they must be requested during the booking.
Cell Phone Use
Cell phone use while driving is prohibited, with navigation being the sole exception. Pack a hands-free device for communication, and pick up a Georgian SIM card or E-SIM Card. Companies include MagtiCom, Silknet, and Beeline.
Drinking and Driving
Chances are good that you will imbibe at least a little of Georgia's remarkable wines and other alcoholic beverages. Chances are very good that it will be more than a little if you start making Georgian friends.
But drunk driving laws in Georgia are strict, with 0.03% being the maximum permissible blood-alcohol level. You may benefit from having a second driver on your car rental reservation.
Fines
Georgia has a strong presence of police officers, both on the road and in the city. There's also an extensive network of cameras monitoring the road for speed limit violations and the like. Any fees that you may incur will be routed to the rental agent and paid upon drop-off.
Gas Stations Are Not Self-Service
Most of us are used to pumping our own gas, but gas stations in Georgia are not self-service. Attendants do the fueling up here, many of whom are older men who often speak Russian, but not English. This won't be a major problem, but it may not be the best opportunity to ask for directions.
Stop by a station to top off the tank before returning rental cars. There are several gas stations close to the Tbilisi International Airport, but like anywhere else, they will have higher prices.
Gas Prices Appear in Lari (₾) per Liter
Gas is measured by the liter here, as is common elsewhere in Europe. The prices are in lari, so those lower numbers add up to be about the same or more expensive than in many places. Lari are also the only acceptable currency here. Larger gas stations also take credit cards for the most part, but smaller ones may not.
Gas Stations Are Often More Spartan
Don't expect big gas stations to be stocked with snacks, drinks, and conveniences on a Georgian road trip. There are a few places that model themselves after the pit stops we're familiar with in the West. Most, though, offer much fewer services and bathrooms will likely be quite minimalist, shall we say, in rural areas.
At the same time, there are tons of roadside vendors offering local produce, homemade wine, and the ubiquitous churchkhela. People in the villages tend to be among the most charming, even if they don't speak a word of English, so opt for the more down-to-earth option when making a snack stop.
Leaving Valuables in the Car
Tbilisi is a safe city for the most part. Crime is much lower than in other cities of its size, but it's still a good idea to follow the common sense practices you would anywhere else. Don't keep valuables in your car or conceal any potential target item inside if necessary.
Get an Early Start
Things in Georgia tend to pick up a little later in the morning than what many visitors are used to. Getting up early will help you beat traffic, although you may have to wait a bit longer for some attractions to open. Waiting at your destination beats slogging through Tbilisi's morning rush any day, though.
Parking in Tbilisi
Parking your car in Tbilisi may be tricky. A good spot is not always guaranteed and Tbilisi has a paid parking system (in Georgian). Attendants in bright-colored safety vests are on-site to assist drivers in and out of often-tight spots. Many may not know English, though.
The less frequented parts of the city will also see more "creative" parking solutions such as using the sidewalk or ignoring "do not park here" signs. However, it's best to abide by the law as a foreigner visiting Tbilisi. Locals know all the nuances of what is and what isn't permissible, and it can take a while to develop the know-how for it, especially if a language barrier is involved.
Smaller is Better
Driving a compact car in Tbilisi makes situations like parking a little easier to manage. It may also give you a little more peace of mind as Georgian drivers edge past you. Many side streets are narrow, too, so bigger isn't always better. The Kia Picanto is a popular option for many people who rent a car in Tbilisi.
Georgian Road Signs
Georgia uses kilometers both for distance and speed limits. Most signs are, thankfully, in both Georgian letters as well as the Roman alphabet. Speed limits are 100-110 km/hr on highways, 80 km/hr in non-residential areas and 60 km/hr in villages. White signs demarcate villages, with the same sign featuring a red slash mark showing the end of "village" territory.
Georgian Road Rules
There is no red-light right-turn rule in Georgia. A green arrow will indicate that turns are not allowed on a green light. You will find, though, that pedestrian crossing seems to coincide with the green light to turn. Take it easy at first until you get the hang of this nuance.
Roads in Rural Georgia
Country roads in Georgia can get quite rough. This is the truest of the backroads that lead to more remote attractions, should you want to depart from the beaten path. You'll need a good 4X4 for these. A rental car with a high undercarriage clearance is always a good idea when driving off the main highways.
Sharing the Road
Georgia is an agrarian country and you'll likely encounter many a four-footed pedestrian if you venture out to the villages. They may also be found wandering about the outskirts of Tbilisi. The central areas of Tbilisi also have a sizable population of street dogs. They tend to stick to the sidewalks but keep an eye out for them if they decide to cross the street.
Mountain Roads
Georgia's alpine regions have some of the most breathtaking scenery in the whole country. Tusheti, in particular, occupies a near-mythical place in most Georgians' minds. The beauty, though, finds a counterbalance in how treacherous the roads can be. Many mountain roads are only drivable in summer and even then, it takes some real know-how.
Weather conditions change rapidly in the mountains. A sunny day may change to rain or snow, which could affect road conditions. Car hire companies may forbid driving on these and other roads, so double-check with the agency.
Border Crossings
It's a tempting thought to turn your visit to Georgia into a road trip to the Greater Caucasus region. However, you can't take a rental car to Turkey, Russia, or the breakaway regions of Abkhazia and "South Ossetia." (Never call it that in front of a Georgian. The Georgian name for the region is Samachablo).
Border crossings to Armenia and Azerbaijan require a valid car passport and a border crossing permit ($80). But note that entry to one may forbid entry to the other due to the current conflict between these two nations. Only three car hire companies — Hertz, Cars4Rent, and Naniko — allow you to pick up in Georgia and drop off in Armenia.
FAQs About Tbilisi Car Rentals
Is it good to rent a car in Tbilisi?
It can be good to rent a car in Tbilisi if you want to explore hidden gems in Georgia at your own pace. A rental car can open up possibilities that public transportation can't offer. However, Tbilisi city traffic is bad and driving is much more aggressive than many visitors will be used to. 
What's the cheapest way to get a Tbilisi car rental? 
Finding a hire car from a local car rental agency is the cheapest way to get a Tbilisi car rental. The cars may be a bit older and not as sparkling clean but should be in good mechanical condition.
Can I drive in Tbilisi with a US license?
You can drive in Tbilisi with a US license but need to have held it for 1-3 years, depending on the rental agency. Other rental car requirements for Tbilisi include a passport. You don't need an international license as long as your domestic license is written in the Roman alphabet.
***
I hope you've gotten some good info from my Tbilisi car rental guide. Your next best step is to decide on a place to stay in Tbilisi — ideally, somewhere with good parking!
Help us help you travel better!
Your feedback really helps ...
What did you like about this post? Or how can we improve it to help you travel better?