Disclosure: This Cyber Monday / Black Friday Travel 2018 post contains affiliate links
As someone who prefers experiences over things, I'm generally not much of a shopper. In fact, in order to manage my big trip to 43 countries in one year, I had to basically sell everything I owned except for the two small backpacks filled with the stuff I carried with me.
But I make an exception for Black Friday and Cyber Monday. A deal's a deal, after all! And if you're looking for the best Black Friday travel deals for 2018 (not to mention 2018 Cyber Monday travel deals), you're in the right spot.
Check back throughout the weekend, as deals are constantly changing and I will update this post with the latest and greatest I can find.
Oh, one last thing before we get to this list: be sure to check the flash sales over at Amazon for some super serious deals. I'll try to post the good ones here when I catch them, but they go fast. Click the categories link below to see the lastest flash deals:
Click here to See Amazon Black Friday Flash Deals
Grab anything cool? Let me know in the comments! Anyway, on to the deals...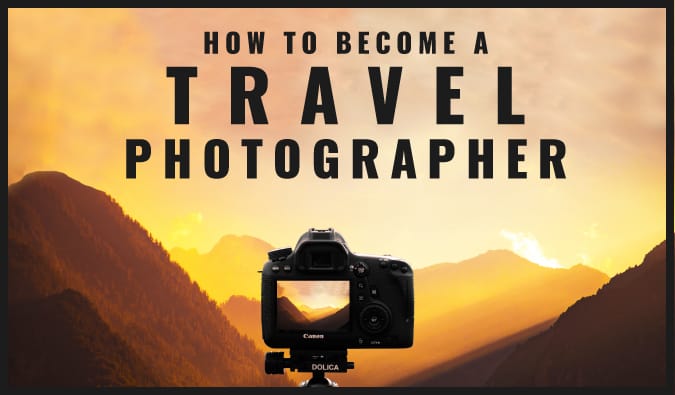 People ask me all the time how to take better travel photos. And do you want to know the truth?
It's not the size of the camera, it's how you use it. You're better off investing in learning how to take great photos than blowing a ton on gear you don't know how to operate properly.
And this Black Friday there is a blowout deal on one of the best online travel photography classes around: How to Become a Travel Photographer, taught by professional photographer Laurence Norah.
Oh, and it makes a great gift for your friend who loves travel.
Because, if you travel somewhere and don't come back with good photos, did you ever really go in the first place?
Fly Away With a DJI Drone -
Up to 30% Off

One of my favorite toys is my DJI Mavic Pro (that link is for the latest model, the Pro 2), which lets me take many of the splashiest photos on my Instagram profile.
I bought my drone during Black Friday last year because it is the cheapest time of the year to buy a drone. DJI, which is the premier producer of travel drones, is running a sale on its website where drones are between 10% and 30% (usually you can find the same deal on Amazon, where I bought mine last year, if you prefer to use that platform).
The best deals are on the Spark and the Mavic 2 (the former being more affordable, the latter being much more powerful).
Catch Up on TV with a Firestick -
50%+ OFF
Just because you're on the road doesn't mean you have to miss out on that latest episode of Game of Thrones (just kidding ... is that show even still on?).
Seriously, though, I LOVE traveling with my Firestick. Just plug it into any TV (basically every hotel and Airbnb has one nowadays!) and instantly it's like you're back at home on your own couch. Plus, it's super small so great for travel!
Travel Like a Boss with Priority Pass -
Up to 40% Off
There's nothing worse than waiting for a flight in the airport waiting area, and nothing better than escaping to a business class lounge.
Priority Pass is a program that gives you access (included free or discounted, depending on your level) to business class airport lounges around the world. I've literally used it hundreds of times to get into airport lounges!

Note: Priority Pass is an included benefit with some premium US credit cards like the Chase Sapphire Reserve. If you have a top-level credit card, consider seeing you have access already.
Learn How to Start a Successful Travel Blog - $249
$99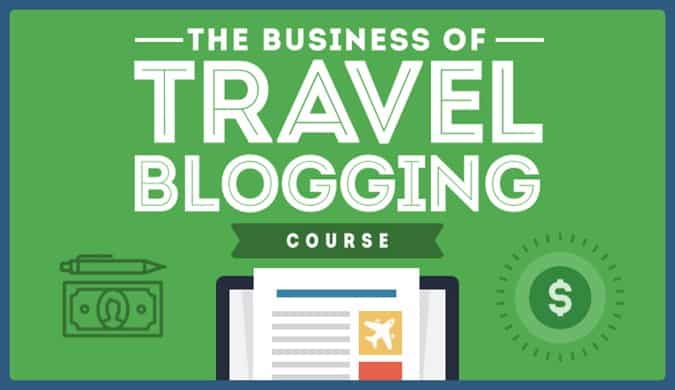 Let me straight with you: I don't think every traveler should start a travel blog. It's actually a lot more work than people think.
But if you've been considering doing it, I highly recommend taking Nomadic Matt's Business of Blogging Course first. It will help you understand how to start and build a blog that actually gets readers and can be monetized.

You can read my full Superstar Blogging Course Review here to decide if it's right for you.

If you want to buy it, this weekend's deal is the CHEAPEST I've ever seen this course go for... so get in while the deal's still live:
****
That's if for the Black Friday 2018 travel deals so far! Be sure to come back to this page this weekend to check for more.
And be sure to head over to Amazon's flash sales to see if you can snag anything good. Here is the link for that again:
Click here to See Amazon Black Friday Flash Deals
Did you snag a great deal? Let us know in the comments!